Lenten Resources 2023
Lent: Ignatian Reflection and Luncheon
Monday, February 27, 2023 from 10:30 a.m. to 12:30 p.m.
Join the Jesuit Retreat Center for a Lenten experience of prayer, reflection, Ignatian Spirituality, and a luncheon! The reflection will be presented by Fr. Paul O'Connor, S.J., the Director of Mission & Identity at JRC Parma.
Early registration is recommended. Click here to learn more and register today!
The Gift of Pilgrimage
Monday, March 6, 2023 from 6:30pm - 8:30pm
Monday, March 13, 2023 from 6:30pm - 8:30pm
Monday, March 27, 2023 from 6:30pm - 8:30pm
Monday, April 3, 2023 from 6:30pm - 8:30pm
This Lent, join the Jesuit Retreat Center for a 4 week program on the Gift of Pilgrimage! Each week you'll explore different elements and themes of pilgrimage, with examples from different places of traditional pilgrimage; the Holy Land, Ancient Greece in the footsteps of St. Paul, The Camino de Santiago de Compostela – The Way of St. James in Spain, and Celtic Christian pilgrim paths. Register here.
Audio Reflections and Small Group Faith Sharing
Sessions starting Tuesday, Feb. 28, 2023 at 7:30 p.m. EST through Easter
Ignatian Young Adult Ministries is excited to offer weekly audio reflections and small group faith sharing discussions during the coming season of Lent.
You're invited to join for weekly, online small group gatherings during this season of fasting, prayer, giving and contemplation. In advance of your weekly small group, you will be sent a short podcast and weekly readings. Conversation questions will also be provided for your group.
Lenten Migration Advocacy Challenge
Over the course of Lent, the Ignatian Solidarity Network invites you to join them in standing in solidarity with our migrant sisters and brothers. They will provide opportunities for you and your community to accompany migrants in prayer, fasting, and action.
No-Buy Lent 2023
Ignatian Solidarity Network is inviting you to a "No Buy Lent." During this holy season in which we pray, fast, and practice almsgiving, give up buying non-essential items in order to make space for the sacred and to give the planet a rest. Sign up to share your commitment and find short daily inspiration on our Lenten calendar. An accompanying PDF will be provided for folks who prefer not to use the interactive calendar.
Be Longing: Virtual Lenten Retreat
March 21at 6:30 p.m. - March 25 at 8:00pm
As the Lenten season commences, for what… for Whom … do you long?
Please join the Office of Ignatian Spirituality of the Central and Southern Province on March 21 – 25, 2023 as we partner with the Ignatian Spirituality Program of Denver to explore the journey of "longing" for and with Jesus.
---
Other Lenten Resources
Prayer resources, reflections and activities to guide you through each week of Lent!
An Ignatian Guide to Lent from the Jesuit Conference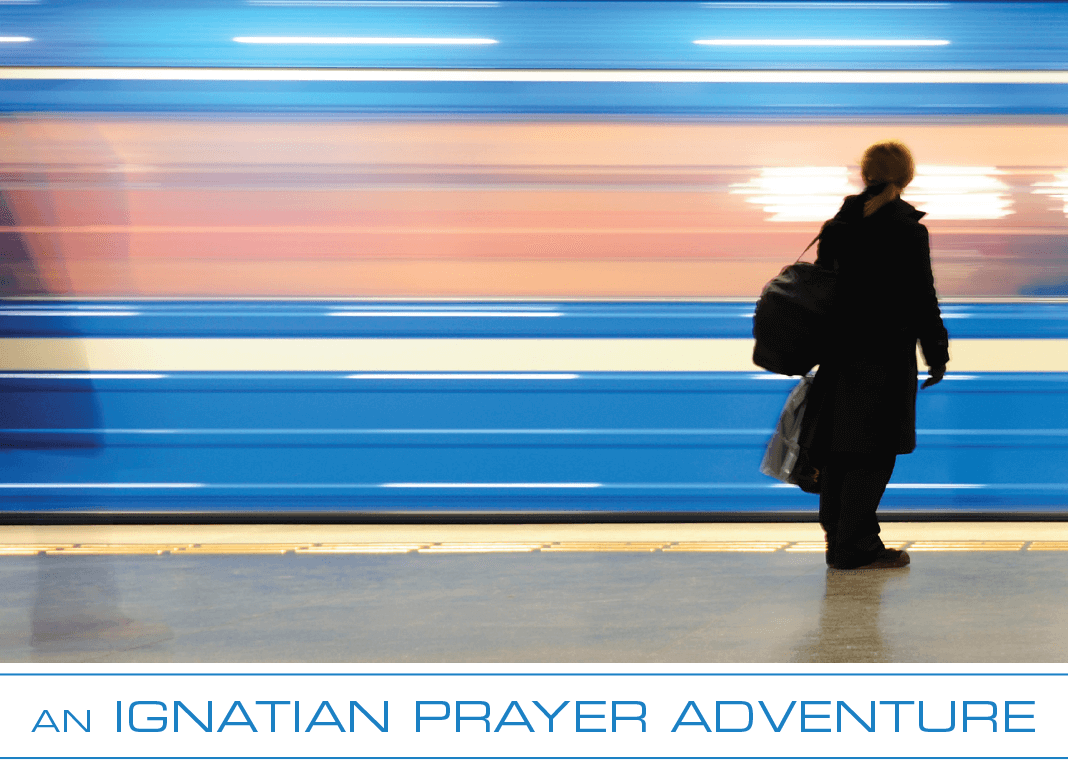 An Ignatian Prayer Adventure from IgnatianSpirituality.com
The Way of the Cross, multi-media Stations of the Cross program from the Jesuits Midwest
From Ashes to Glory brings you a weekly Examen throughout Lent from IgnatianSpirituality.com
Arts & Faith: Lent from Loyola Press

Lenten Read-Along from Loyola Press

Living Lent Daily from Loyola Press
The Word podcast from America Magazine shares Lenten reflections
Lent Prayers from Xavier.edu
Return to Me: Lenten Reflections from Holy Cross
Virtual retreats from beckyeldredge.com
Journey into the Heart of God: online Lenten retreats from jesuitscentralsouthern.org
Lenten Contemplation for Everyday Action: A Virtual Ignatian Retreat from jesuits.org
The Jesuit Border Podcast from The Jesuit Post

Imagine: A Guide to Jesuit Prayer: podcast from America Magazine
Finding God in the Chaos from the Ignatian Solidarity Network
"Who Do You Want to Be" video series from Jesuit Global
Beauty in the Desert: reflections by Jesuits.org
Lenten Letters: Conecting with Jesuits This Lent by Jesuit connections